Warman® pump replacement parts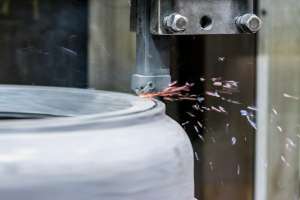 Schurco Slurry® has time and again delivered the best quality and service when it comes to maintaining Schurco and Warman® slurry pumps in mines, mills and prep plants around the world. Since 1975, Schurco has been a driving force in the pumping industry. Priding itself to be a pivotal name in American manufacturing, it has a constant focus on quality control and helping its customers run with the lowest downtimes and operating costs possible. To ensure customers run an efficient business and have an uninterrupted delivery timeline, Schurco provides replacement parts in case of a demand for replacement or repair on existing Schurco Slurry® or Warman® slurry pumps.
Replacement of parts is a maintenance requirement when operating slurry pumps, and can't be ignored. When your machinery is pumping solids, destructive wear will occur over a period of time. This part of wear and tear is inevitable, therefore you need a name to rely on to replace the parts effectively, efficiently, and affordably.
Warman® pumps and Schurco's replacement parts
A good number of Schurco's customers use Warman® pumps. So, in addition to supplying the primary inventory we maintain a huge supply of replacement parts which are exact interchanges for Warman® pumps. Housed in Jacksonville, Florida, USA – Schurco maintains a replacement inventory of thousands of replacement parts that fit Warman® pumps. Warman® pumps are highest pressure-rated, large, lined pumps that are used for pumping huge volumes. It is important to maintain them in peak condition to keep downtime at a minimum.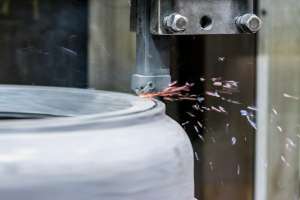 Replacement parts – Warman® pumps
There are two major kinds of spare or replacement parts that are manufactured by Schurco Slurry: metal spare parts and elastomer spare parts. These parts are fully compatible with Warman® pumps both in materials of construction and dimensional fits. The parts are priced fairly through our low overhead and have the lowest lead times in the market. The reach is global with millions of dollars of pumps and parts distributed around the world.
All the parts have been rigorously reverse engineered using the FaroArm technology with 2-D and 3-D modeling. During the first article inspection, a comparison is made to OEM parts which is followed by fit testing. All the impellers have been tested to certify them against OEM performance. Thus in addition to product availability and competitive pricing, efficient testing of the product is ensured.
Satisfaction guaranteed
Schurco Slurry® is a family-owned company that has built the trust of its customers on its products and service-support. The focus in every transaction is to provide a high degree of customer service and application engineering support. Schurco also employs a team of experienced mechanics, millwrights, and machinists who have over two hundred years of combined experience and can help if need be in repairing and maintaining all types of rotating equipment.
So look no further, you can trust Schurco to be a dependable bet for replacement parts on Warman® pumps. You can contact us here.
Schurco Slurry is not affiliated in any way with Weir Group PLC, trademark owner of Warman®. No product represented or manufactured by Schurco is manufactured or authorized by Weir Group PLC.
Warman® pump replacement parts