Spare Parts for Warman® Pumps: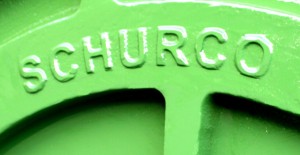 Warman® pumps are the most popular slurry pumps on the market today.
Competitors exist in many forms, but they have only introduced gimmicks that inevitably increase Total Cost of Ownership (TCO) for operators through increased costs in spare parts and maintenance retraining.  Schurco Slurry® pumps and parts are designed to lower TCO  for customers using Warman® pumps by leveraging  the numerous advantages of Schurco Slurry® pump parts: highest quality and workmanship (material and dimensional interchangeability with Warman® parts), cost-savings, stock availability all over the world through Authorized Schurco Slurry® representatives, and a focus upon customer service that is lost upon the larger manufacturers today.
Schurco Slurry® is the Better Choice
Schurco Slurry® pump parts for Warman® slurry pumps are different than others on the market because we are a pump Original Equipment Manufacturer (OEM).
We know the exacting tolerances and engineering standards required to build and maintain these pumps, and the replacement parts we supply for Warman® slurry pumps are identical to the parts we put in our pumps. Not only can operators and maintenance personnel take advantage of the cost and delivery savings on our pump parts, but they can also rely upon the decades of experience Schurco Slurry® engineers have in the pumping industry. Schurco Slurry® field engineers regularly visit mines and plant sites to conduct surveys, evaluate problematic pumps, and offer solutions to save customers' time, money, and general expenses.
As a manufacturer with the facilities to support the largest mining, mineral processing, aggregate, and general industry customers, Schurco Slurry is here to support your business in every way we can. Give us a call today!
Any reference to trademarks owned by Weir Group PLC, e.g. Warman®, AH®, are for reference purposes only, and do not imply authorization or affiliation of Schurco Slurry® with Weir Group.