FY2012 was a strong and dynamic year for Schurco Slurry®, with the company delivering record revenues while we pursued an active growth strategy across the world and in various industries.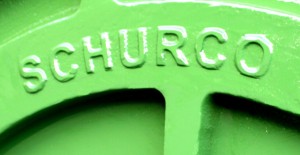 In North America we continued to be a source of high quality, low lead time, and lower cost domestic aftermarket parts for Warman® pumps.
Additionally we shipped more Schurco Slurry® pumps than ever before around the continent with lead times averaging four weeks for complete pump systems and bare pumps averaging two weeks.
Internationally we've expanded into South America alongside our dedicated distributors, and forged new relationships with gold, copper, silver, and a variety of other commodity mining specialists. In Eastern Europe Schurco Engineers consulted with major Russian and Ukrainian mining companies on several large tailings projects that helped establish our presence in rapidly developing markets.
As we developed our existing and new business relationships we also focused on serving our customers better through inorganic growth. New manufacturing facilities were acquired in Jacksonville, Florida to better serve our customers by expanding our ability to offer higher quality and lower lead times with Schurco Slurry pumps and dimensionally interchangeable replacement parts for Warman® slurry pumps.
We're looking forward to growing even more in 2013 by continuing to provide high quality products, services, and becoming the go-to slurry pump manufacturer for our customers worldwide.